Lake District @ Simon Fraser University
Simon Fraser University is home to one of the world's finest collections of books about the Lake District. Many of these unique and beautiful rare objects have become cultural treasures and collectors' items.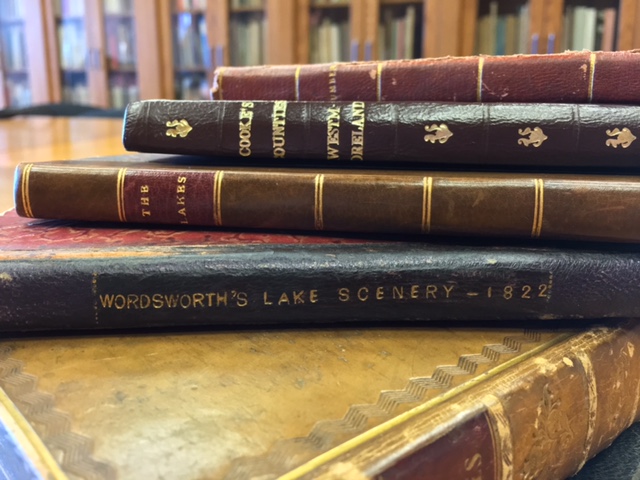 The Lake District Collection at SFU began as part of the library's Wordsworth Collection founded in 1973 by Professor Jared Curtis. Over the years, the Collection has grown to achieve a remarkable integrity and distinctness. Its strengths are late eighteenth and nineteenth-century guides, tours, and histories about the region that Victorian tourists embraced as Wordsworth Country.
How the Lake District Collection travelled to Canada:
A bookseller in Scotland supplied us with some of our earliest acquisitions…He showed us his Wordsworth collection of some 200 titles. We wandered through his book rooms, impressed by its quality and extent. He later explained over lunch that he was eager to sell his collection of Wordsworth and Lake District books as a whole  for two reasons: he felt it should stay together and     he was pulling up stakes soon and moving to Australia!"

-- Professor Emeritus Jared Curtis, SFU English and Coordinating Editor of the Cornell University Wordsworth Project.

 
Lake District Online is exploring new digital methods to help study and preserve the SFU Lake District Collection for the future.  
Click here to learn more about the Lake District Online research project.